APPLIANCE INSTALLATION & ELECTRICIAN SERVICES
Making home improvements? Conklin Electric is here to fulfill any and all of your appliance installation needs.
Family owned and operated, we understand how important home appliances are to your daily life. Whether you're looking to replace an old appliance or simply make an addition to your living space, getting the job done quickly and cost-effectively is crucial.
We are certified engineers fully equipped and ready to install any electrical appliance you need.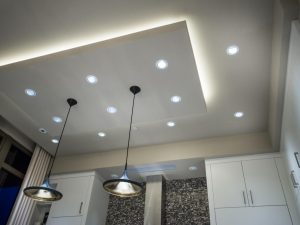 Electrical Appliances We Can Install For You
Refrigerators
Ovens
Stovetops
Garbage disposals
Washing machines
Dryers
Dishwashers
Microwaves
Recessed lighting
Ceiling fans
Attic fans
Backup generators
Don't see the appliance you're looking for? We are committed to taking care of all your installation needs. Give us a quick call or request an estimate today.
Why Choose Conklin Electric for Appliance Installation
1. Over 20 Years of Experience
You can take comfort knowing that Conklin Electric has tackled hundreds of appliance installations in houses all over the South Shore. With that experience comes a wealth of knowledge at our disposal to make sure your installation goes off without a hitch.
The last thing you want to worry about during an appliance installation is you and your family's safety. Conklin Electric cuts no corners to ensure the process runs smoothly and safety isn't put at risk. We ensure all appliances are installed securely and according to code.
As a family-run business, we are built on a customer-centric focus of fair pricing and prompt service. We are friendly, courteous and love to build long-lasting relationships with homeowners in the South Shore and Greater Boston Area. It is our top priority to provide the best customer experience possible.